BASED IN EUROPE,
WORKING FROM LONDON.
Firmly believing that design is first and foremost the solution to most problems.
This is why I have dedicated myself to create a career that can offer my contribution in every step of the interaction with the product.
I love designing interactions, interfaces and scout new software on ProductHunt.
THE FULL
STORY.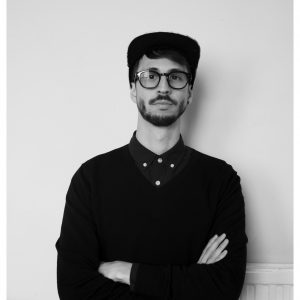 My journey into the world of design started during my years at the Academy of Fine Art of  Turin, where I gained a first-class honours degree in artistic design for the industry.
Immediately after, I started working at a small agency in my hometown as a web designer.
One year later, I had the opportunity to collaborate with a startup based in Chicago as a UI designer for their mobile iOS app. Thanks to that experience, I discovered the world of mobile app design and the power of UX design.
I started studying by myself until in 2019, I decided to enrol in an intensive UX design bootcamp at IronHack in Barcelona.
The bootcamp provided me with all of the information I was missing, as well as all-around preparation.
The continuing improvement and never-stop-learning culture is helping me stay up to date with the latest technologies and trends in the markets.
In 2021, I also joined ADPList as a design mentor. This opportunity allows me to learn from designers who have more experience than I do, as well as to share some of the knowledge I've gained over the years.
Design thinking is the mindset that aims to improve the situation of people throughout the experience they have.
SOME
NICE WORDS.
I had an amazing conversation with Ermanno. I'm a relative newcomer to the UX/UI/product design field, and he was able to share some very valuable insight into the industry: what potential employers are looking for, what to expect with different job titles today (vs a few years ago), and the kinds of jobs (and levels) I should be shooting for. He also gave me some really great insight into how I can improve upon my portfolio. I've been feeling super anxious about landing my first role and I feel 100% better after speaking with him!
It has been a great experience. I found a friend on the other side so we had a conversation about design. He gave me super valuable advice and insights on how to improve my portfolio and he also shared his personal experience and point of view on the industry. Thanks Ermanno!
Ermanno is a calm, patient, and insightful mentor. He listens to your challenges and encourages you to tackle them in your own way before offering his advice. This allows Ermanno to tailor his advice and allows you to have a soundboard. The result is a plethora of solutions that you can pick and choose from. Simply awesome.
Ermanno is such a wonderful and intentional mentor! When I asked him for help on whiteboard challenges, he gave me a lot of different tips and tricks and advice. I was really thankful for all his help!
No one like spam messages, so if you want to talk with me, please contact me to my email address  and I will reply as soon as possible.