BASED IN EUROPE,
WORKING FROM LONDON.
Firmly believing that design is first and foremost the solution to most problems.
This is why I have dedicated myself to create a career that can offer my contribution in every phase of the interaction with the product.
I love designing interactions, interfaces and scout new software on ProductHunt.
THE FULL
STORY.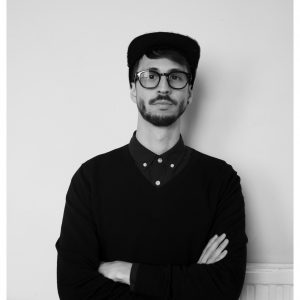 My journey into the world of design started during my years at the Academy of Fine Art of  Turin, where I gained a first-class honours degree in artistic design for the industry.
Immediately after, I started working at a small agency in my hometown as a web designer.
One year later, I had the opportunity to collaborate with a startup based in Chicago as a UI designer for their mobile iOS app. Thanks to that experience, I discovered the world of mobile app design and the power of UX design.
I started studying by myself until in 2019, I decided to enrol in an intensive UX design bootcamp at IronHack in Barcelona.
The bootcamp provided me with all of the information I was missing, as well as all-around preparation.
The continuing improvement and never-stop-learning culture is helping me stay up to date with the latest technologies and trends in the markets.
In 2021, I also joined ADPList as a design mentor. This opportunity allows me to learn from designers who have more experience than I do, as well as to share some of the knowledge I've gained over the years.
Design thinking is the mindset that aims to improve the situation of people throughout the experience they have.
IBM
Practitioner course on Design Thinking